Description
Provides a richer trigger mode, 34 kinds of automatic parameter measurement and common mathematical operation functions, and optimizes the panel operation, which greatly improves the work efficiency and can easily cope with the measurement needs of complex signals. Waveform capture rate up to 20,000wfms/s, upgrade to 8-inch screen to help observe more waveform details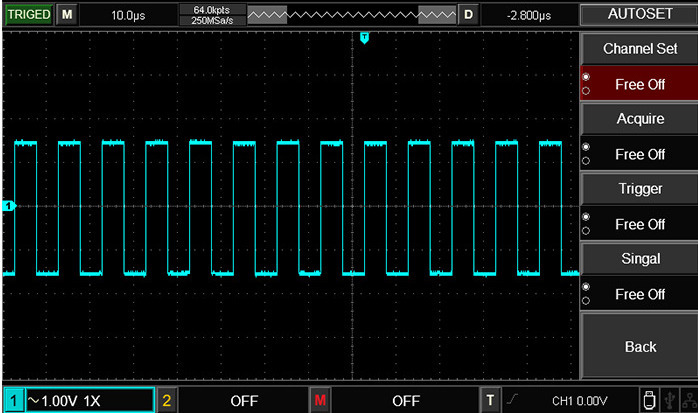 Display range is 8divX16div, and has a new AUTOSET strategy, which can easily cope with complex test scenarios.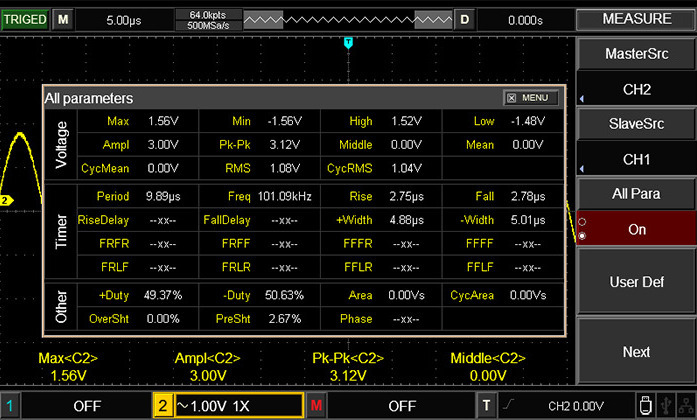 Supports 34 kinds of automatic measurement functions and waveform recording functions.which can record up to 1000 frames, and can achieve better waveform analysis effects through playback and storage functions.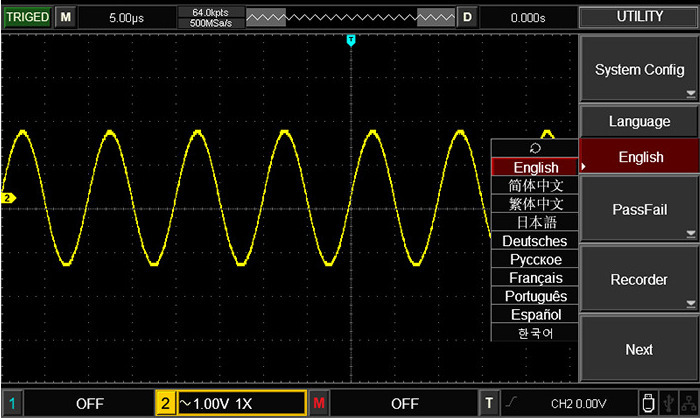 With 9 languages, it can meet the needs of users in more countries. Output standard square wave 10Hz, 100Hz, 1kHz, 10kz optional.

AC100-240V, 45-440Hz
7" TFT LCD, WVGA (800x480)
Size 336x164x108mm
Weight 3.5kg
AC Power Cord
USB Card
Passive Probe x2